What Our Clients Say
It's absolutely awesome to hear your interest in continuing to work with us. It's been a pleasure to do so with your team, and I can say without hesitation that we would love to continue to do so on future projects. We're always looking to grow, and with growth comes new clinics, so we're hoping to provide your team with more projects!
Our Story
J.M. Riley Company is a commercial general contractor, focusing on retail, office, and medical/tech projects – from tenant improvements, to renovations, to new construction.  Our management staff has been working in the Seattle marketplace for 34 years, over which we have both new and long-established relationships with a wide variety of clients, in a wide variety of project types.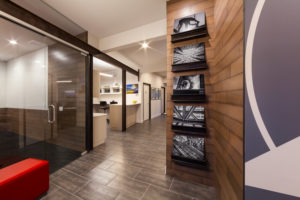 Jim Riley opened JMR in 2012, taking the same name as his father's business which operated from 1980-2000 (when he retired).  JMR serves private clients and prides ourselves on repeat work opportunities and referrals.  We create lasting relationships by earning your business on every project.  Having worked for and with owners, designers, and even lenders/financial consultants, our view and approach on projects is taken from a variety of perspectives, benefitting all collaborating parties on a project – owner, designer, and contractor.  Our length and breadth of experience has forged excellent subcontractor and supplier relations, creating successful projects.
Current Project